Lessons Learned from Studying Telephone Surveys -
Jolene Smyth, Director of the Bureau of Sociological Research at University of Nebraska - Lincoln
Invited Address
1A - All
---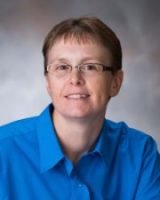 Time/Date
9:00am-10:15am on Monday, 5/21/2018
Location
Grand Mesa F
Facilitator
Kevin Ulrich, University of Chicago Survey Lab
In 2011, Dr. Smyth and her colleagues received an NSF grant to study telephone surveys. In this talk she will summarize what she has learned about interviewers, respondents, and questionnaires from multiple data collections over the last seven years and reflect on the place of telephone surveys in today's survey environment.
Jolene Smyth
Associate Professor, Department of Sociology, University of Nebraska-Lincoln
Director, Bureau of Sociological Research at the University of Nebraska-Lincoln

Doctor Smyth teaches graduate-level courses on data collection methods and questionnaire design. Her research broadly focuses on survey measurement and non-response. She is co-author with Don Dillman and Leah Christian of "Internet, Phone, Mail, and Mixed-Mode Surveys: The Tailored Design Method" (2014). Her current projects focus on visual design of questionnaires, mixed-mode surveys, question wording, the design of within-household selection techniques in self-administered surveys, CATI questionnaire design, and interviewer/respondent interactions.