New Modes, New Data, Same Errors - Fred Conrad, Director, Michigan Program in Survey Methodology, University of Michigan

Invited Address: Field Tech (Soft Tech)
6A - All
---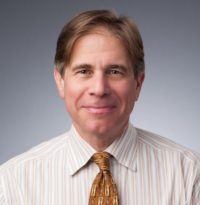 Time/Date
9:00am-10:15am on Tuesday, 5/21/2019

Location
Toronto III

Facilitator
Heidi Guyer, UM-Survey Research Center (UM-SRC)

Fred Conrad is a Research Professor at the University of Michigan's Survey Research Center. He will discuss several new and emerging modes for collecting conventional survey data (i.e., self-reports), specifically text messaging, virtual interviewers, and video-mediated interviewing. In addition he will talk about two types of data that are not self-reported but may hold promise for social and behavioral research: sensor data collected with smartphones and social media posts, specifically tweets. He will suggest that the Total Survey Error framework continues to apply and can help improve quality across modes and types of data.