IFD&TC 51st Annual Conference
May 21st – May 24th, 2017
---
2017 Program and Presentations
2017 Attendees
---
Invited Addresses:
Why Now is the Time to Address the Lack of Diversity and Inclusion in Survey Research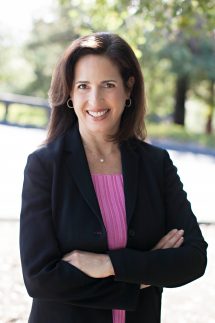 Mollyann Brodie
There are many pressing issues facing pollsters including major methodological changes and an overall lack of public trust in polling. These challenges are daunting and yet, according to Dr. Mollyann Brodie, the past president of AAPOR and someone with twenty-five years of experience studying public opinion on national health care policy, while these concerns are clearly critical to address, the field has been ignoring another important issue – the lack of diversity in the industry, our own organizations, and our professional associations. This talk will focus on why diversity and inclusion is an imperative topic for discussion and action, and despite the other competing issues, time for it to be a main focus of conversation in our industry. It will also tell the tale of what personal hurdles Molly overcame in order to step forward to make an impassioned call to action to her peers and colleagues. Her hope is that by sharing her experiences, audience members will be challenged to think critically and honestly about not only their institution's approach to diversity, but also their own personal perspectives, beliefs, and actions related to diversity and inclusion throughout the many dimensions of their own careers.
Mollyann Brodie is Senior Vice President for Executive Operations and Executive Director of Public Opinion and Survey Research at the Kaiser Family Foundation. She is responsible for all aspects of the Foundation's public opinion survey efforts, including the monthly Kaiser Health Tracking poll, the Foundation's work on Americans' attitudes toward global health policy, and the ongoing survey partnerships with media organizations including The Washington Post, The New York Times, CNN and NPR. Dr. Brodie's efforts focus on understanding public opinion and knowledge on health care policy issues, and the role of opinion in health policy debates. Her research has been published in the Journal of the American Medical Association, New England Journal of Medicine, Journal of Health Politics, Policy, and Law and Health Affairs. Brodie is co-editor of the book American Public Opinion and Health Care (CQ Press, 2011). She is also responsible for all executive operations of the Foundation, including directing the President's Office and supporting the activities of the Foundation's Board of Trustees and Board Committees.
Dr. Brodie was the President of the American Association of Public Opinion Research (AAPOR) in 2015-2016, and is currently the immediate Past President. She previously served on AAPOR's Executive Council and as president of its Pacific Chapter, PAPOR. She received a B.S. in Kinesiology from UCLA, a M.S. in Health Policy and Management and a Ph.D. in Health Policy from Harvard University.
---
A Community-Driven Future for Open Data Kit (ODK)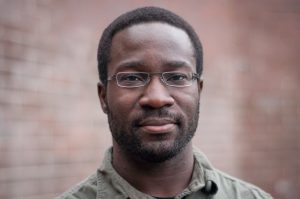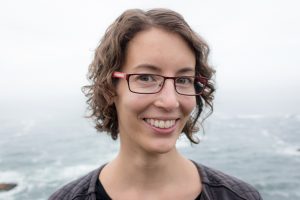 Yaw Anokwa and Hélène Martin
Open Data Kit (ODK) replaces paper surveys with smartphones. ODK tools are open-source and are primarily used by social good organizations to collect data quickly, accurately, offline, and at scale. ODK has been used to collect billions of data points around the world. Projects include:
The Carter Center uses ODK to get the real-time data needed to assess elections. Over the last six years, ODK has been used to monitor elections in Liberia, Egypt, Libya, Kenya, Nepal, the Democratic Republic of Congo, Mozambique, and Tunisia. For more information, view the video at https://goo.gl/FVg4Ru
Hutan Aceh in Indonesia is home to tigers, elephants, orangutans and rhinos. EIA International and local activists protect Hutan Aceh by documenting forest crimes with ODK. The geo-tagged forms, rich with photos, provide the evidence needed to save habitat. For more information view the video at https://goo.gl/eIMzRM
For governments working to end polio, access to accurate and timely information makes a world of difference. ODK is used in Jordan, Afghanistan, Pakistan, Somalia, and South Sudan as a key tool in mass polio vaccination campaign quality control. For more information, view the video at https://goo.gl/AisNUh

ODK was designed for novice users in challenging environments (e.g., offline villages in Kenya or under heavy canopy in the Amazon) and its robustness in these environments has driven the platform's adoption and evolution. Additionally, the choice to build an open source community around ODK has allowed it to benefit from volunteer and paid contributions from users, implementers, and developers.

In this talk, Yaw Anokwa and Hélène Martin, two of the leaders of the ODK community, discuss the problems that inspired ODK's design, demonstrate the impact the tools are having, and describe how the IFD&TC community can contribute to an open-source, community-driven future for mobile data collection tools.

Nafundi creates technologies that improve the lives of the underserved. Our current focus is designing, building, deploying, and supporting mobile data collection systems that work well in challenging environments. Yaw Anokwa, Nafundi's CEO, co-founded and co-leads the ODK project with the University of Washington. Hélène Martin, Nafundi's CTO, leads much of the technical work on the popular ODK 1.0 tools. Find out more at https://nafundi.com.

Yaw has worked as an electrical engineer for Raytheon, a research scientist for Intel, an informatician for Partners in Health, and a software engineer for Google. He calls on these experiences in engineering, management, and academia to build organizations that solve meaningful problems.

Yaw loves to drive cars and ride motorcycles. He holds a Ph.D. in Computer Science.

Hélène is a full-stack software engineer and educator. She has built web backends, developed mobile apps, and demystified complex technical topics for thousands of students.

Hélène speaks French, English, and Spanish and has lived and worked in Central America, South-East Asia, and Africa. She holds degrees in Computer Science and Linguistics.