IFD&TC 44th Annual Conference
May 16th – May 19th, 2010
---
---
Invited Addresses: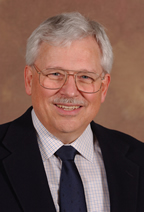 James M. Lepkowski
Director, Program in Survey Methodology, University of Michigan
Research Professor, Survey Research Center, University of Michigan
Adjunct Professor, Sociology, University of Michigan
Professor, Department of Biostatistics, University of MichiganEducation: Ph.D., University of Michigan
Dr. Lepkowski is broadly interested in new survey sampling methods and applications across a range of disciplines. Methodological research activities include telephone sampling, compensating for missing survey data, and analyzing survey data while accounting for the complexity of the survey sample design. Program research interests include survey and sample design, interviewer behavior, respondent and coding errors, and estimation procedures.
---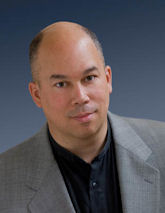 Michael T. Jones
Chief Technology Advocate, Google
Michael Jones is Google's Chief Technology Advocate, charged with advancing the technology to organize the world''s information and make it universally accessible and useful. Michael travels the globe to meet and speak with governments, businesses, partners and customers in order to advance Google's mission and technology. He previously was Chief Technologist of Google Maps, Earth, and Local Search——the teams responsible for providing location intelligence and information in global context to users worldwide. Before its acquisition by Google, Michael was CTO of Keyhole Corporation, the company that developed the technology used today in Google Earth. He was also CEO of Intrinsic Graphics, and earlier, was Director of Advanced Graphics at Silicon Graphics. A prolific inventor and computer programmer since the 4th grade, he has developed scientific and interactive computer graphics software, held engineering and business executive roles, and is an avid reader, traveler and amateur photographer using a home-built 4 gigapixel camera made with parts from the U2/SR71.
---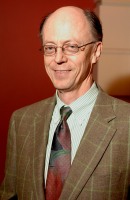 Colm O'Muicheartaigh
Senior Fellow, Statistics and Methodology Department
Dean, Irving B. Harris School of Public Policy Studies, University of Chicago
Education:
Ph.D. Statistics, London School of Economics and Political Science
M.S. Statistics, London School of Economics and Political Science
B.A. Mathematics and Economics, University of College, Dubin
Colm O'Muircheartaigh has played a major role in such pivotal projects as the National Social Life Health and Aging Project (NSHAP), the National Children's Study (NCS), and the General Social Survey (GSS), along with his innovative work building NORC's national sampling frame using the US Postal Service list of addresses. He is one of the world's most forward-thinking statisticians, with special interests in survey research methodology, sample and questionnaire design and analysis, response and non-response error, and data quality.Dr. O'Muircheartaigh holds joint appointments at the Irving B. Harris School for Public Policy Studies and at NORC.